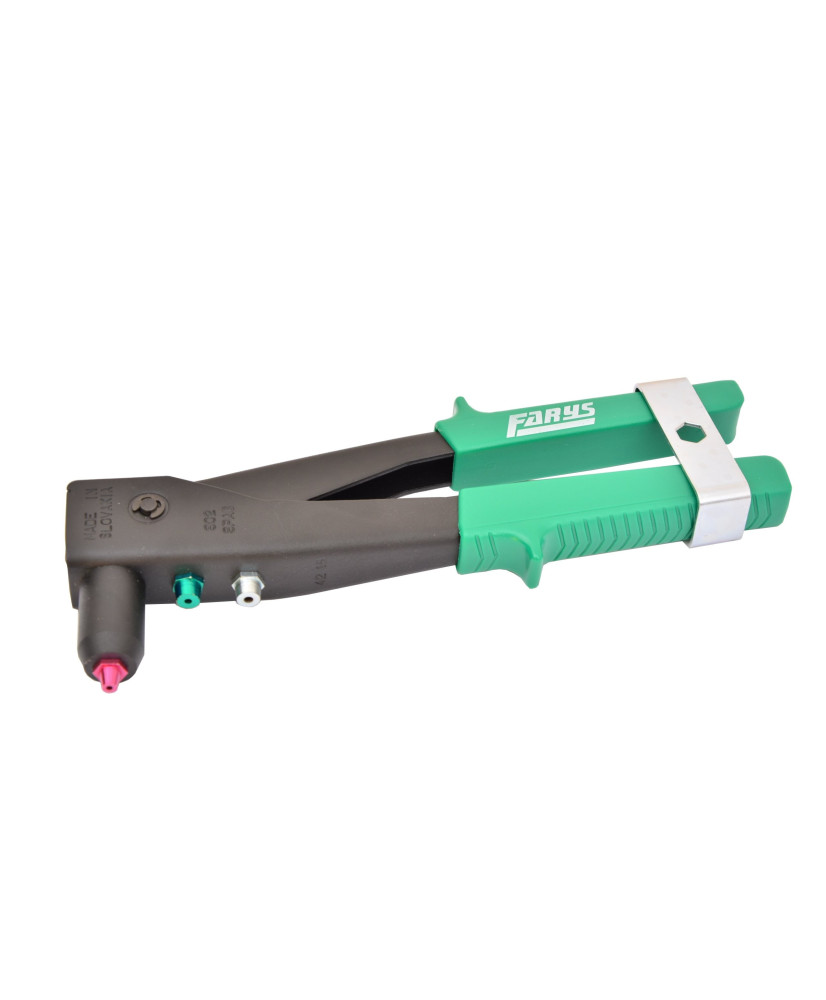  
Nitownica Farys FR2490
Do you want to get information when the product will be available?
Delivery 24h
12 months warranty
PROFESJONALNA NITOWNICA FARYS
FR- 2490
Nitownica FARYS TYP FR-2490 posiada specjalną głowicę z uchwytem trójszczękowym. Doskonale nadaje się do nitów stalowych o średnicach Ø 3 - 4 mm i  aluminiowych o wymiarach Ø 3 , 4, 5 mm.
Nitownica umożliwia zerwanie nita za jednym pociągnięciem, dzięki temu, że posiada duży skok pracy (18 mm) i bardzo mocne, trzy utwardzone szczeki.
Nitownica działa bez zacięć i ślizgania się szczęk.
Urządzenie przeznaczone jest do pracy w serwisie, instalatorstwie i przemyśle.
DOSKONAŁA JAKOŚĆ PRODUKTU
WYSOKIEJ KLASY PRODUKT EUROPEJSKIEJ PRODUKCJI
W ODRÓŻNIENIU OD INNYCH NITOWNIC, TA NITOWNICA POSIADA 3 SZCZĘKI ROBOCZE