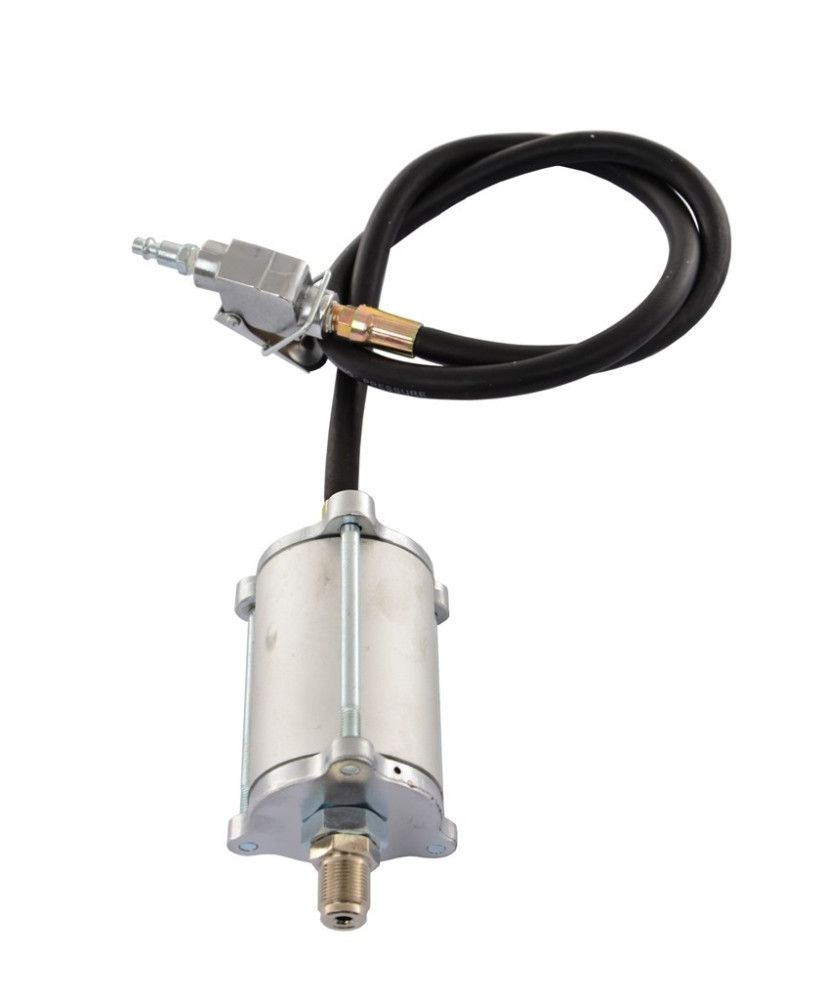  
Przystawka pneumatyczna z wężem
Delivery 24h
12 months warranty
PRZYSTAWKA PNEUMATYCZNA DO PODNOŚNIKÓW, PRAS I SIŁOWNIKÓW
WRAZ Z WĘŻEM
JEST TO PRZYSTAWKA PNEUMATYCZNA SŁUŻĄCA DO NAPĘDU POMP HYDRAULICZNYCH STOSOWANYCH PRZY PRASACH WARSZTATOWYCH LUB PODNOŚNIKACH WARSZTATOWYCH.
- DŁUGOŚĆ CAŁKOWITA PRZYSTAWKI- 16,5cm
- DŁUGOŚĆ CYLINDRA 12 cm
- ŚREDNICA CYLINDRA 7,5 cm
- DŁUGOŚĆ WĘŻA - 130CM
- PRZYŁĄCZE POWIETRZA GWINT 1/4''
(MAX. 8 BAR)
- PRZYŁĄCZE GWINT M20 WYCHODZI OLEJ
Wszystkie zdjęcia na naszych aukcjach wykonane są przez naszą firmę i odzwierciedlają FAKTYCZNY STAN i WYGLĄD produktów.  Nie są to zdjęcia katalogowe (przykładowe).
Wystawiane przez nas narzędzia NIE SĄ WIRTUALNE.
Wszystkie posiadamy w magazynie.